Links
National Electrical Contractors Association

The National Electrical Contractors Association, founded in 1901, is the leading representative of a segment of the construction market comprised of over 70,000 electrical contracting firms. The industry employs over 650,000 electrical workers and produces an annual volume of over $65 billion. NECA includes 118 U.S. chapters in addition to others in countries around the world.

The NECA Connection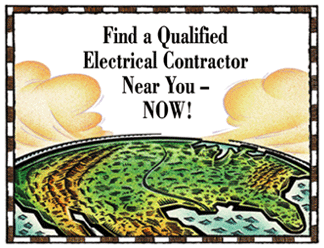 If you have a retrofitting, maintenance or modernizing project, or if you're planning new construction, let the NECA Connection put you in touch with the right electrical contractors instantly! We have over 4,000 qualified electrical contractors covering every county in all 50 states. It's easy, confidential --- and it's Free!
NATIONAL ELECTRICAL INSTALLATION STANDARDS™


National Electrical Installation Standards are the industry's first quality standards for electrical construction. They define a minimum baseline of quality and workmanship for installing electrical products and systems.
Management Education Institute


The Management Education Institute provides NECA members and chapters with education and training services focused on the business and project management knowledge and skills required for the success and continuous improvement of the electrical contracting industry in the 21st century.
Electrical Contractor Magazine


EC is published for electrical contractors throughout the United States as a service of the more than 4,000 members of the National Electrical Contractors Association. NECA first established a magazine when it was founded in 1901. After selling that publication in 1929, NECA re-entered the publishing business in 1939, with what was the forerunner of EC.
Electrical Contracting Foundation


Since 1901, the National Electrical Contractors Association (NECA) has represented electrical contractors, focusing its efforts on improving the contractor's ability to work efficiently and effectively. The Association works to represent, promote, and advance the interests of the electrical contracting industry as a whole.